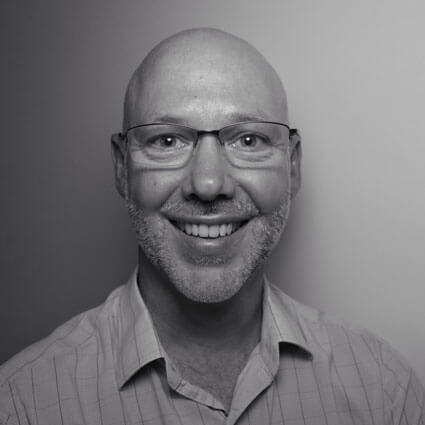 Meet Sandy Clark, Chiropractor
Making a Decision to Change Careers
Sandy was working in a laboratory as an industrial research and development chemist when he realised it wasn't quite the right choice for him. He was ready for a change and to start working with people instead of a machine. By that time, he'd been a chiropractic patient for about ten years. He'd always liked the profession and decided it was his new path.
Going to university was exciting for Sandy, who has always enjoyed learning. The extra five years of studies might have been stressful for some, but he thrived in that environment. Sandy holds many qualifications, which include
A bachelor degree in biochemistry
A bachelor degree in biological chemistry
A bachelor degree in clinical sciences
A bachelor degree in chiropractic science
Opening Our Practice
Sandy Clark Chiropractic was established in Red Hill in 1999. The staff was comprised of Sandy and his then-fiancé (now wife) Kelly as the sole chiropractic assistant. They have been married since 2000 and have two fantastic children. Kelly and Sandy understand that having a body in perfect balance is of vital importance for your health and the health of your family.
That's why he is so passionate about neurology, paediatrics, pre-conception care, pregnancy care and family care.
EXPLORE CHIROPRACTIC CARE »
Take That First Step Today
Contact us now to book your appointment! We have convenient Saturday hours available.


Dr. Sandy Clark | (07) 3356 8457